The Ultimate Meal Planning Guide for Busy Moms on a Budget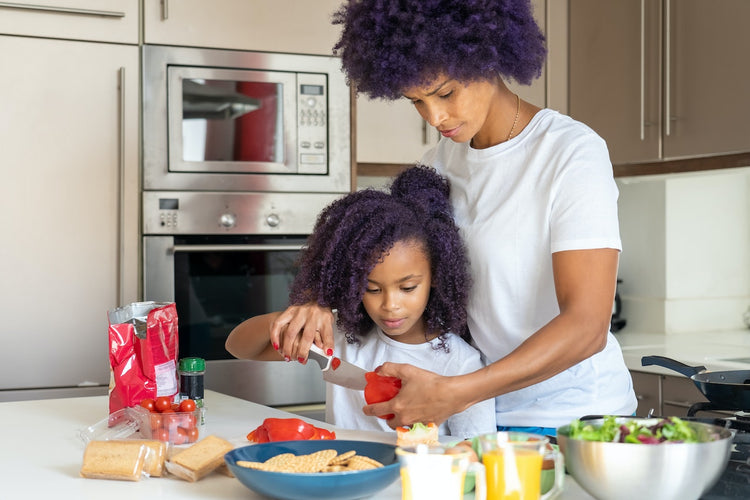 Being a mom is a full-time job, and often meal planning and grocery shopping can add to the stress of an already busy schedule. But with a little bit of planning, you can easily create delicious and nutritious meals for your family without breaking the bank. In this ultimate meal planning guide, we'll share some tips and tricks to help busy moms plan and prep meals like a pro.
1. Set aside time for meal planning
The first step to meal planning is setting aside dedicated time to plan out your meals for the week. It's best to choose a day when you have some free time, like a Sunday afternoon. Make a list of the meals you want to prepare for the week, taking into account any special dietary requirements or food allergies.
2. Create a meal calendar
Once you have your list of meals, create a meal calendar for the week. This will help you stay organized and ensure that you have all the ingredients you need for each meal. You can use a printable meal planning template or simply write out your meals on a whiteboard or paper calendar.
3. Plan meals around sale items
When planning your meals, check your local grocery store's weekly ad to see what's on sale. Plan your meals around those sale items to save money on your grocery bill.
4. Make a grocery list
Based on your meal plan, create a grocery list of all the ingredients you'll need for the week. Make sure to check your pantry and fridge to see what you already have on hand before heading to the store. This will help you avoid buying unnecessary items and save you money.
5. Shop in bulk
Buying in bulk is a great way to save money on groceries. Look for bulk items like rice, pasta, and beans that you can use in multiple meals throughout the week.
6. Prep ahead of time
Prepping meals ahead of time can save you a lot of time and stress during the week. On the weekend, chop vegetables, cook grains, and prepare any sauces or marinades you'll need for the week. This will make mealtime much faster and easier.
7. Cook in batches
Cooking in batches is another great way to save time during the week. When making meals like soups, stews, or casseroles, make a double batch and freeze the leftovers for later in the week.
8. Use leftovers creatively
Don't let leftovers go to waste! Get creative with how you use them. Leftover roasted chicken can be turned into a delicious chicken salad or added to a stir-fry. Leftover veggies can be used in a frittata or added to a pasta dish.
9. Invest in a slow cooker or Instant Pot
A slow cooker or Instant Pot can be a busy mom's best friend. With these appliances, you can easily prepare delicious and nutritious meals with minimal effort. Simply add your ingredients, set the timer, and let the appliance do the work for you.
10. Embrace simple meals
Not every meal has to be a gourmet masterpiece. Embrace simple meals like grilled cheese sandwiches or scrambled eggs on toast. These meals are quick, easy, and still nutritious.
By following these tips and tricks, meal planning can become a stress-free and budget-friendly part of your busy mom life. Happy cooking!
And to make your meal planning even easier, we've curated a list of must-have kitchen gadgets and appliances to help you save time and make meal prep a breeze. Check out our recommended products below: