The Amazon Shopping Events Calendar & Savings Guide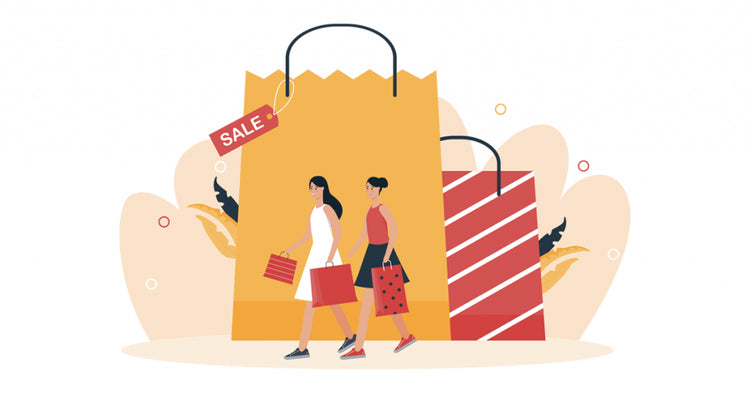 Upcoming sale dates and how to save when shopping on Amazon!
     Everyone loves a great deal. Especially moms. With the holidays coming and gift ideas piling up, we need to think smart on how to save bigger. I've created a sales calendar to help you keep track of when sales will take place. With this you'll have more time to gather your list of things you need to buy. 
    Amazon is one of the best places to find amazing deals for your everyday needs and wants. Especially with upcoming sales, there will be plenty of opportunities to save even more!     
     The number one key to saving is to compile a list of upcoming sales before the sale happens. Next, have a list of things you need. This way you won't be going back and forth trying to remember what you need.
     We try to aim for sales on special sales such as Prime Day, Black Friday, and Cyber Monday. These are the days you'll be saving the most out of the whole year. We keep track of the sales for you, so you don't have to! Enjoy your holidays while we help curate these deals for your. 
Amazon Sales Dates
| | |
| --- | --- |
| Sales | Predicted Sale Date |
| Amazon Prime Day sale | July 12 |
| Amazon Back to School Sale | August 9 |
| Amazon Labor Day Sale | September 5 |
| Amazon Black Friday Sale | November 25 |
| Amazon Cyber Monday Sale | November 28 |
| Amazon 12 Days of Deal | December 1 |
Here are a few tips to help you save money on Amazon:
1. Check Amazon Coupons Page
One of the easiest ways to save money on Amazon is by checking their coupons page. This page is full of coupons for a wide variety of items, including electronics, household items, groceries, and more. It's always a good idea to check this page before making a purchase to see if there are any coupons available for the items you're interested in. To apply the coupon to your purchase, simply click on the item and it will be "clipped" to your account and automatically applied at checkout.
2. Check Current Lightning Deals
Another great way to save money on Amazon is by taking advantage of their "Lightning Deals." These are limited-time offers that are usually only available for a few hours. They're a great way to save on popular items that sell out quickly. To find current Lightning Deals, just head to the Amazon home page and look for the "Today's Deals" section. Here, you'll find a list of all the current Lightning Deals as well as the time remaining on each offer. Amazon also offers a Lightening Deal Waitlist feature that allows you to get notified if the item you're interested in becomes available again.
3. Shop Amazon Warehouse Deals
If you don't mind buying used or refurbished items, then you should definitely check out Amazon Warehouse Deals. You're sure to find great deals on open-box, used, and refurbished items. Amazon Warehouse Deals is a great place to find deals on electronics, home goods, and more. Just be sure to check the condition of the item before you buy it to make sure it's what you're expecting.
4. Shop Amazon Renewed
Just like the Amazon Warehouse Deals, Amazon Renewed is a great place to find deals on used and refurbished items. However, the items available through Amazon Renewed are all certified to be in working condition and come with a 90-day warranty. So, if you're looking for a great deal on a used item, be sure to check out Amazon Renewed. 
5. Look for Gold Box/ Today's Deals
If you head to the Amazon home page, you'll see a section called "Today's Deals" or "Gold Box." This is where Amazon showcases their best deals of the day. These deals are usually available for a limited time and quantities are often limited, so if you see something you're interested in, be sure to snag it quickly.